WDW Radio
By Tiera Tanner, WDW Radio Team – January 13, 2023
Happy 2023! Once again, the Epcot International Festival of the Arts kicks off a year full of engaging events at the Walt Disney World Resort. This year's festival brings new food offerings, musical entertainment, and of course, new artwork inspired by the magical world of Disney.
Oil painter Michael Provenza showcases his creative interpretation of Disney characters and scenery in his second appearance at the Festival of the Arts.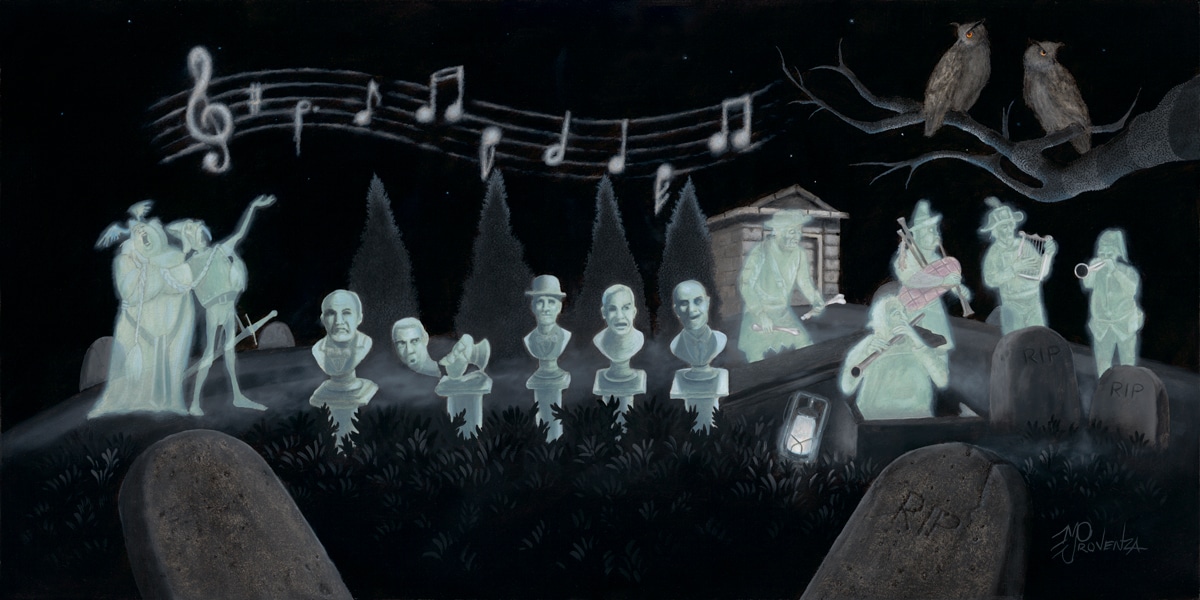 Graveyard Symphony, oil on board, 12"x24" Michael Provenza Copyright Disney
Toledo City Paper
By Anne Roman – September 7, 2022
Disney Collaboration
After some in the art world mentioned to Provenza that the fantasy style and energy of his signature work would marry well with Disney characters and themes, he was encouraged to pursue, and ultimately earned in 2018, a license that sanctioned him to feature Disney in his work.
For D23, Provenza was commissioned months ago by Disney art collectors to create three of his seven original oils—Sorcerer Mickey, the Skeleton Dance from Silly Symphonies, and Mary Poppins—and they have been sold, but limited edition signed prints are expected to be available…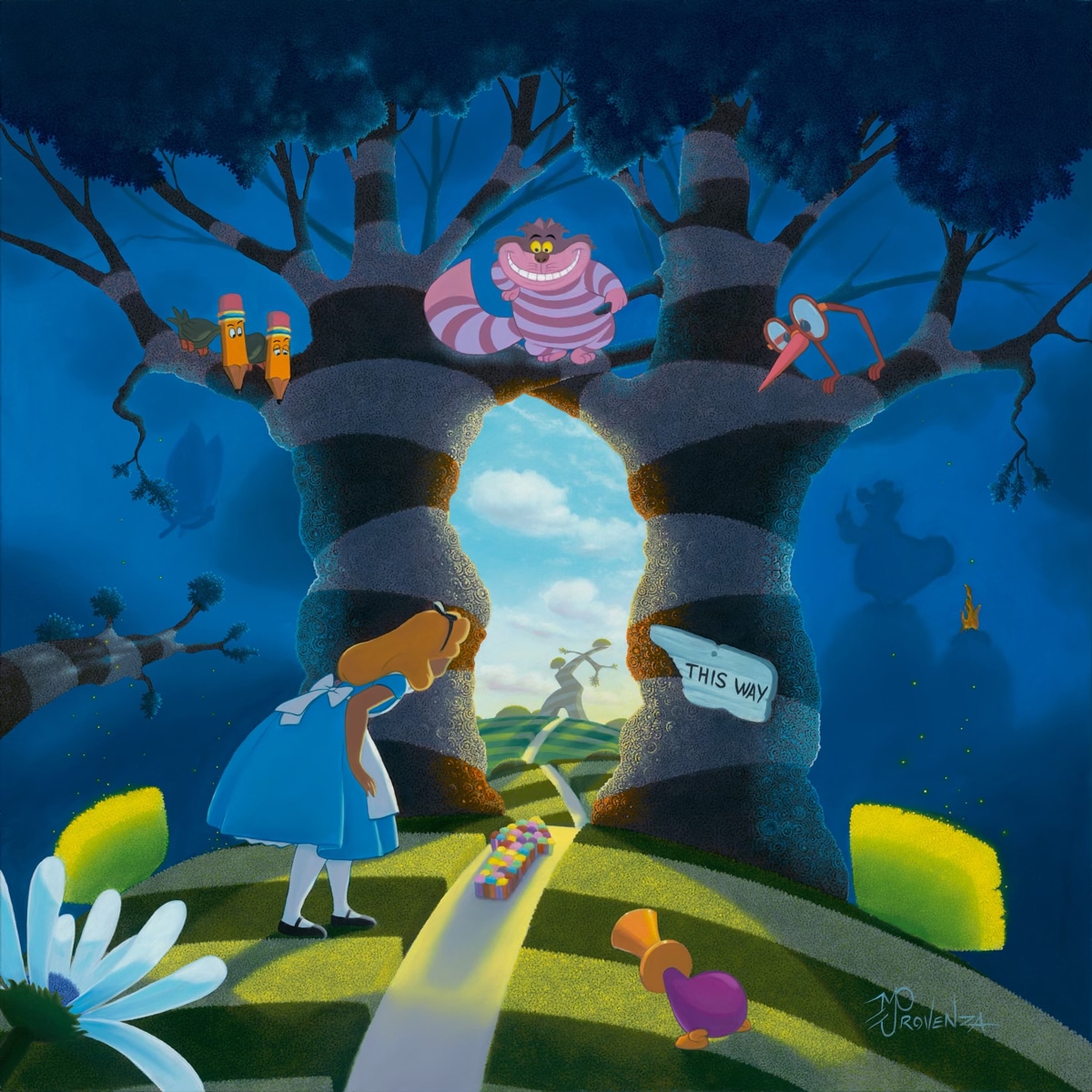 In Through the Outdoor, oil on board, 24″x24″ Michael Provenza Copyright Disney